Anyone else sick of ALL THE CUPS?! After almost 4 years with toddlers, I have tried many different cups and water bottles in an effort to get my kids to drink more liquids. The problem with that is there are too many with too many random pieces. I got rid of the generic plastic ones that were missing a part or just never were used because they were difficult to wash (but kept the kids' customized cups from my shop) and added a second set of
Elk & Friends kid's cups
. We've had the original set of 6 for 2 years, and recently added another set in their newer style. We love both. And, I use the extra jar lids they come with to pack fruit in for snacks on the go. My favorite part about these cups is that they easily go in the dishwasher. With all the plastic water bottles with a million parts, I was handwashing constantly. Now, I just hand wash the straw quickly with the straw cleaner it came with and the rest goes in the dishwasher.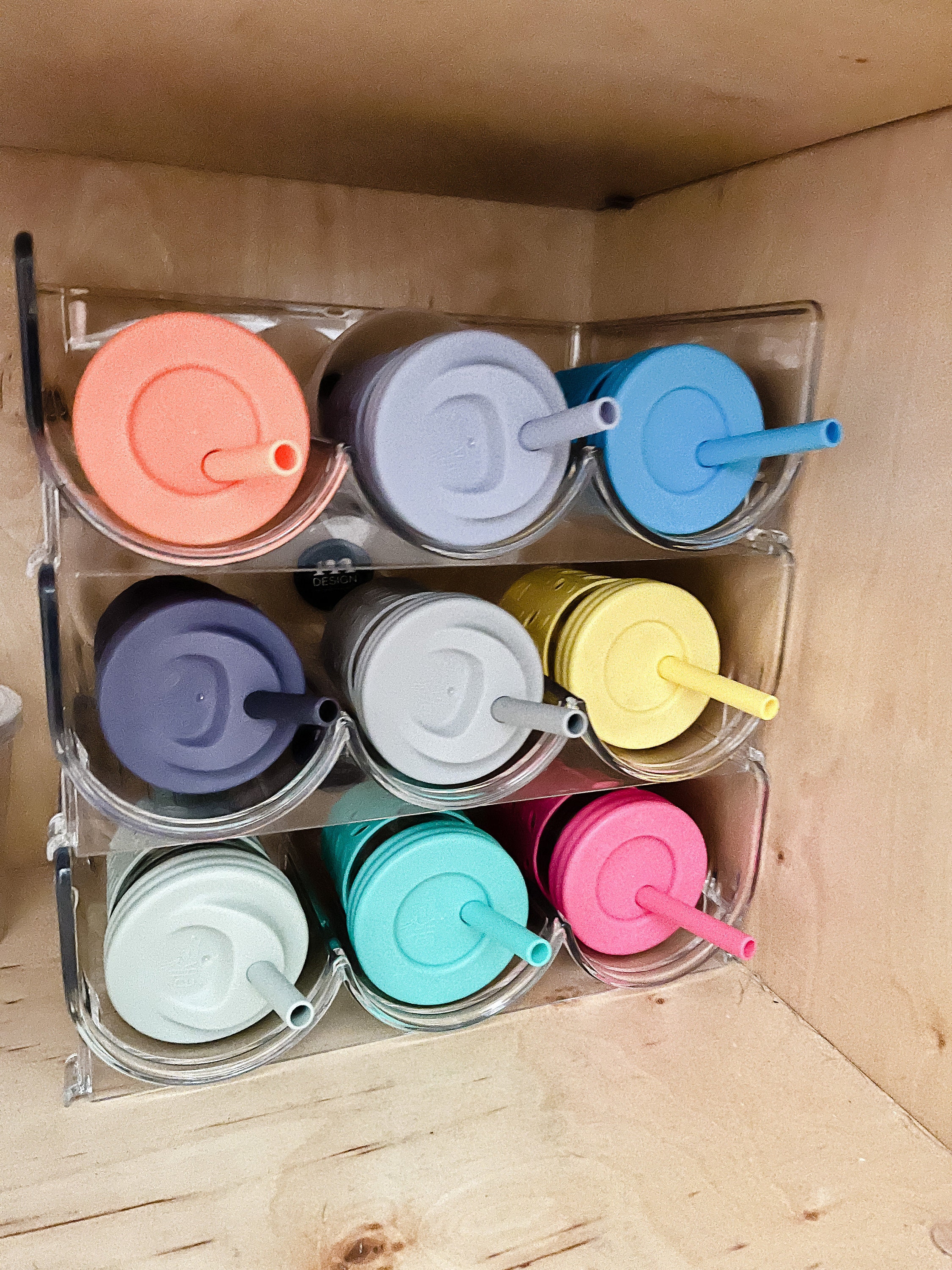 This water bottle holder
by MDesign is a game changer for keeping all the cups together! I have 3 sets (they come in sets of 2) and it keeps all my kids' cups organized, and easy to grab when the kiddos need them. I have already ordered more to organize my adult water bottles and coffee tumblers on the shelf above the kid's cups.
I keep the kid's plates and other eating related products in a large drawer in our kitchen that is accessible to them. They love picking out their own plate before meals, which cuts down on the "I WANTED THE YELLOW PLATE!!!" battles at the beginning of meals. It has been difficult to keep this drawer organized because they often decide its fun to take everything out and throw it on the floor. Finally, I tried
these heavy, metal, lid holder racks
from Target and they leave them alone (that is also partially because they've gotten older). My oldest even helps put the plates in the slots when I am unloading the dishwasher. The best thing about what makes this lid holder better than others I've tried, is that it fits the fat silicone baby plates, as well as the skinnier style kid's plates. You can even roll up a silicone bib and stick it in there.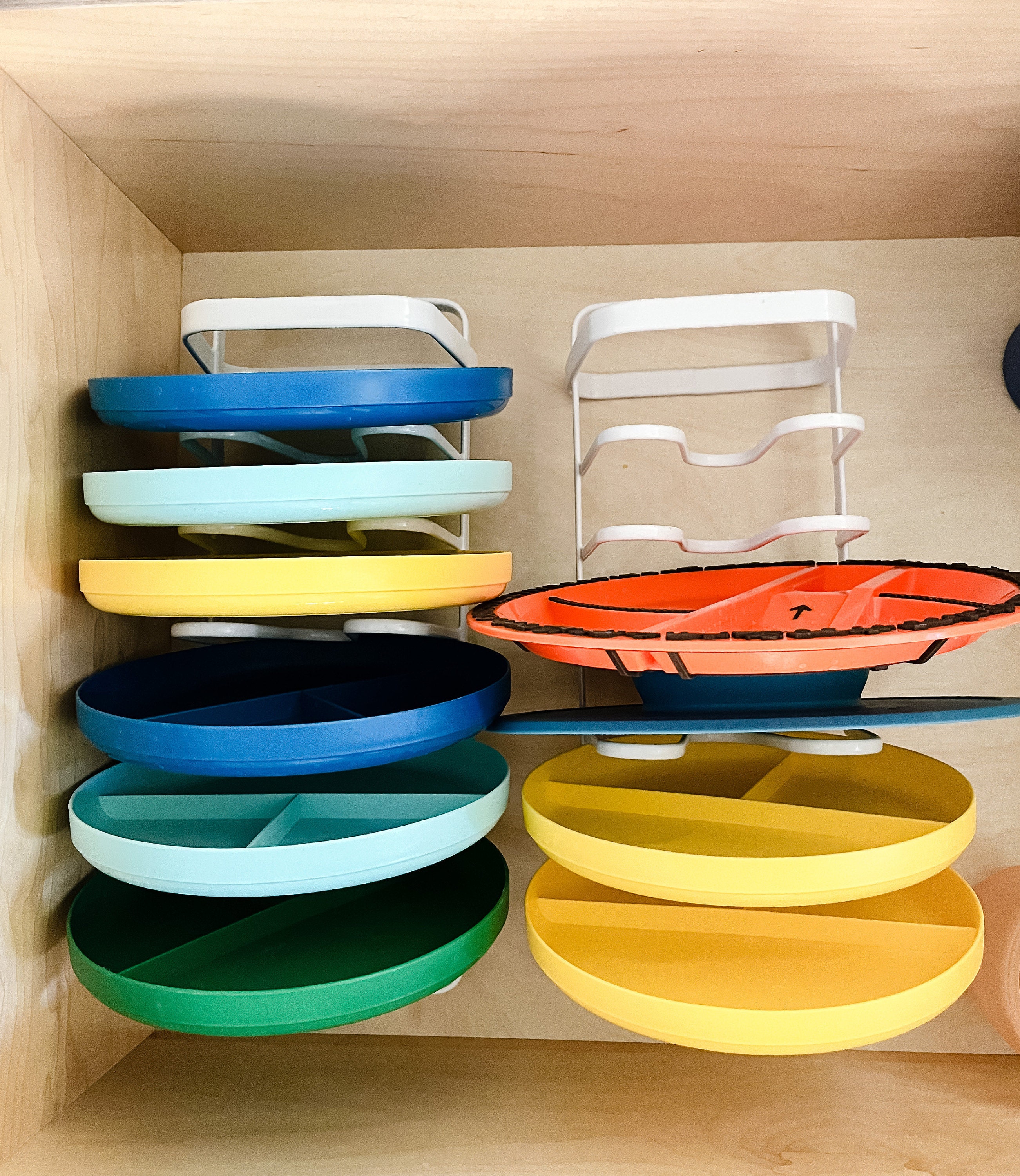 For the small kid's utensils, I added these
small bamboo inserts
to my silverware drawer, and the kids easily open the drawer, reach up, and grab the fork they want. They make different sizes, so you can measure what works best for your drawer (older drawers are not as wide as newer styles). You can also store the utensils in a cup or inserts next to the plates for easy grabbing.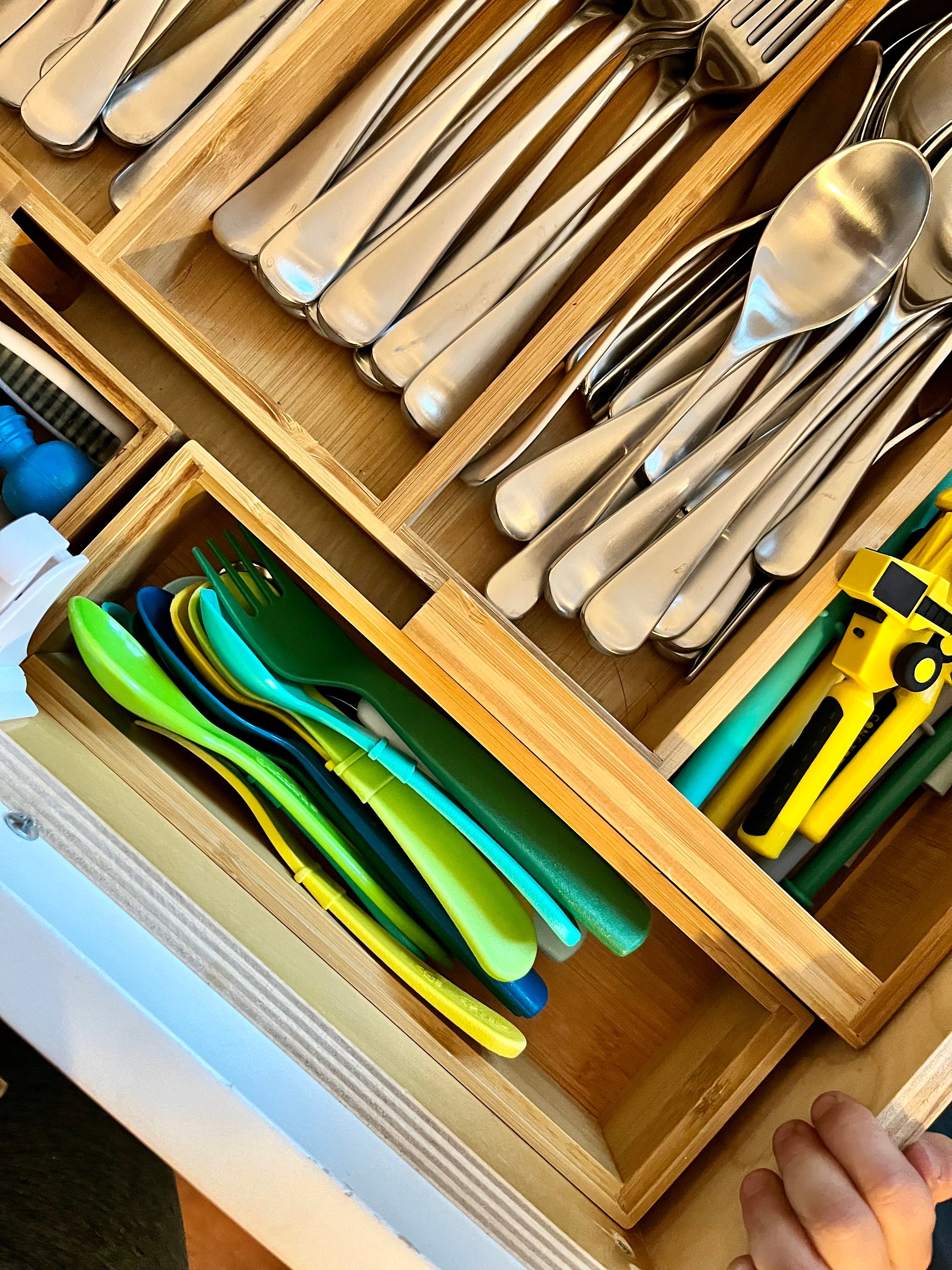 For snack storage, I love using plastic lazy susans. They work especially well for pouches and bars. You can keep them high and out of reach in a cabinet or pantry, or low, for kids to help themselves.
This is the one we have
, but there are so many great options out there. It really helps to choose one that has dividers.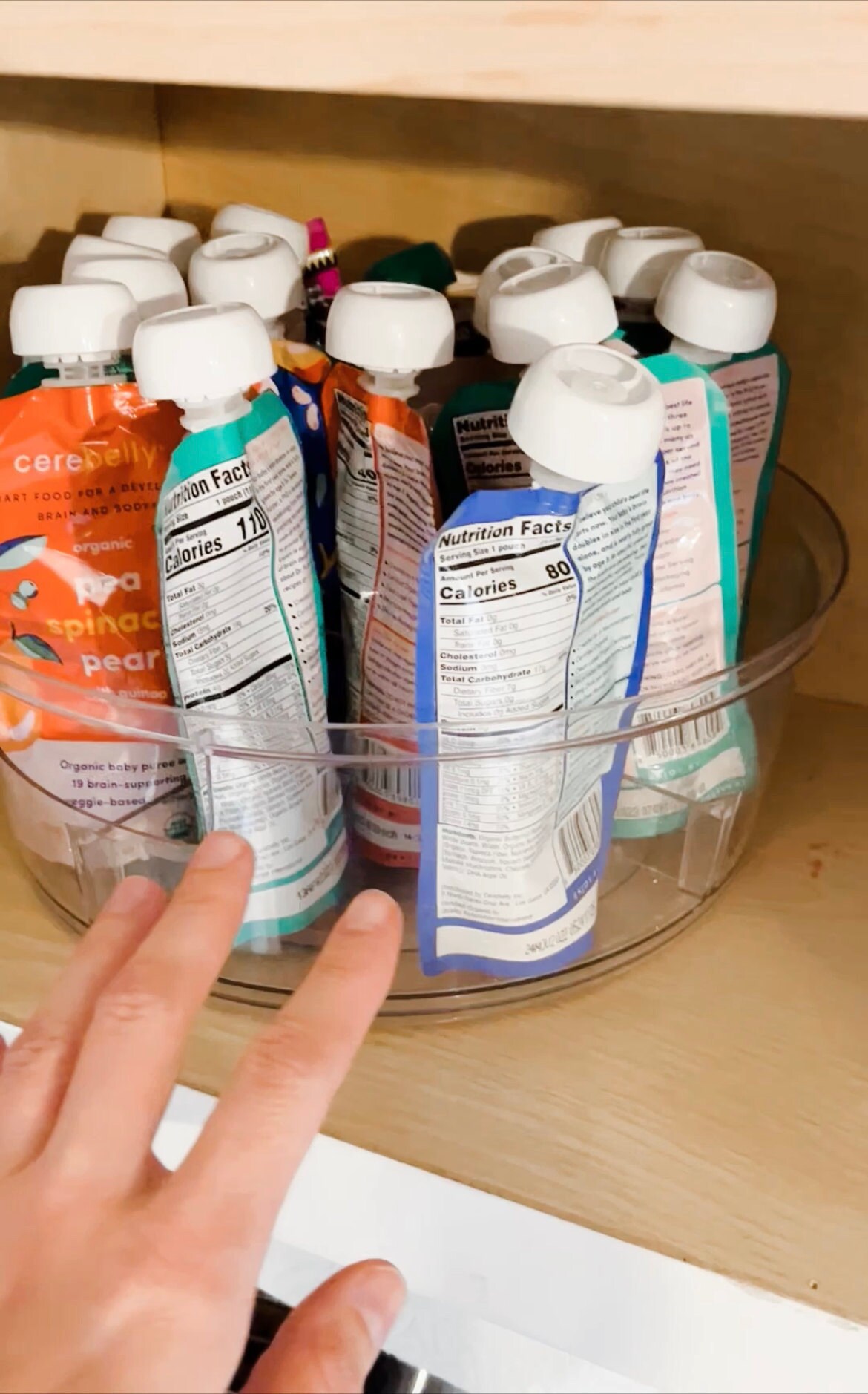 I hope some of these solutions work for you and your family!