*As an Amazon Associate, I may earn from qualifying purchases*
Keeping things orgnized with little kids is
extremely
difficult and frustrating. You need lots of different, random items for feeding, changing, accidents, keeping them entertained, etc. but all that stuff can just cause a whole lot of stress and anxiety on the go. Over time, I have been able to come up with a system that helps us stay organized as a family and not get too overwhelmed by all the stuff. It's not going to be perfect, because you are a mom (or dad). But it can at least be organized and stress-reducing!
First of all, it helps that I have a big car (2022 KIA Carnival). I had a Ford Escape prior, which worked great with one kid - but 10 months into having our second, we knew it was time to upgrade. Also, I became a stay-at-home-mom with our second, and so I spend a lot more time in the car with the kids, so convience became a huge factor.
Here are some options that work for us:
A great collapsibile or adjusting trunk organizer
like
this one
. I easily wipe it down, and if you don't want it full all the time (like if you only want it for holding groceries), it collapses down flat. It also has straps and a net you can attach to your car to minimize projectile risk in the event of a crash. There are some cheaper or even larger options out there if this doesn't work for you.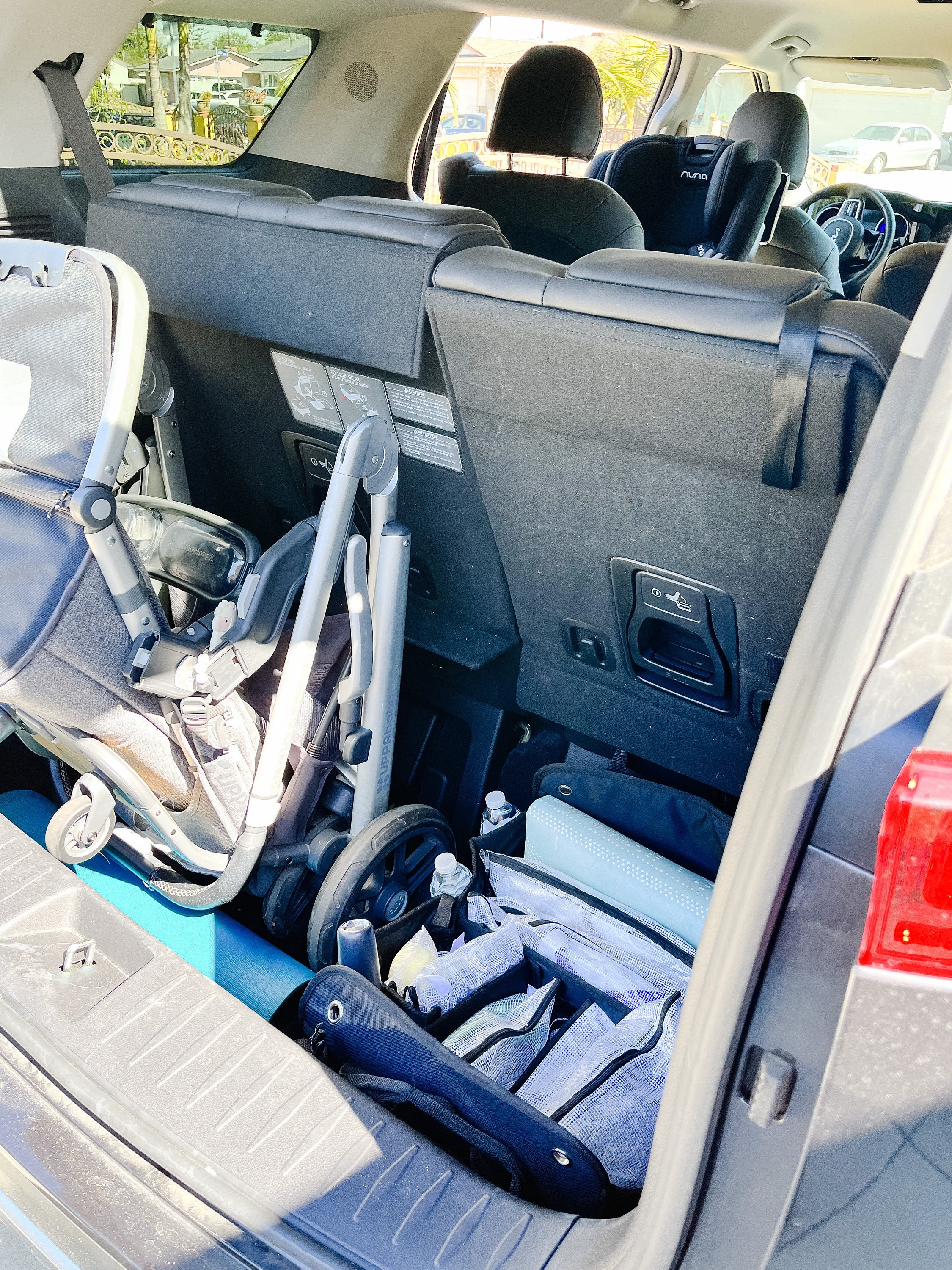 I organize the trunk
organizer further using PVC zipper pouches.
You can buy them unlabeled on
Amazon
, or you can custom order a set through my Etsy shop. The categories I use are: shopping bags, extra clothes, sun stuff, changing, toys (these are toys I store to grab before walking into a restaurant to a Fit4mom class), eating out (bib, suction cup place mat, utensils, water bottle, etc.), first aid, potty (I keep a
travel potty
in my car at all times for emergencies), mama (for emergency female supplies), and (in the summer) sand toys. I also keep a beach mat, excercise band, and bike tire pump (for my BOB stroller) in the trunk organizer. This makes it really nice to not have to carry a bulky diaper bag in and out of the house daily. Most items just stay in my car long-term.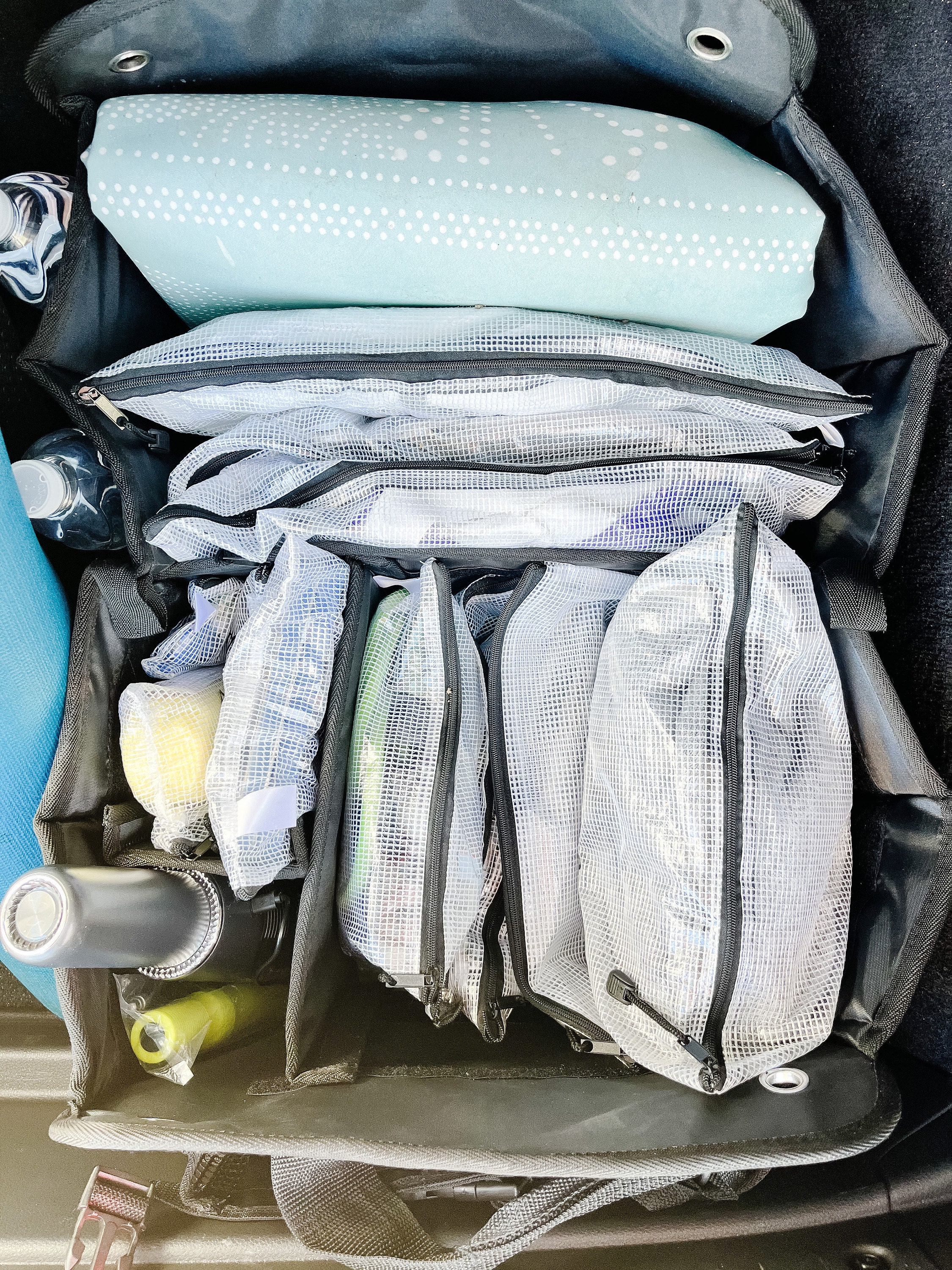 I keep a zipper pouch labeled "car" in my glove compartment with all the paperwork that needs to stay with my car.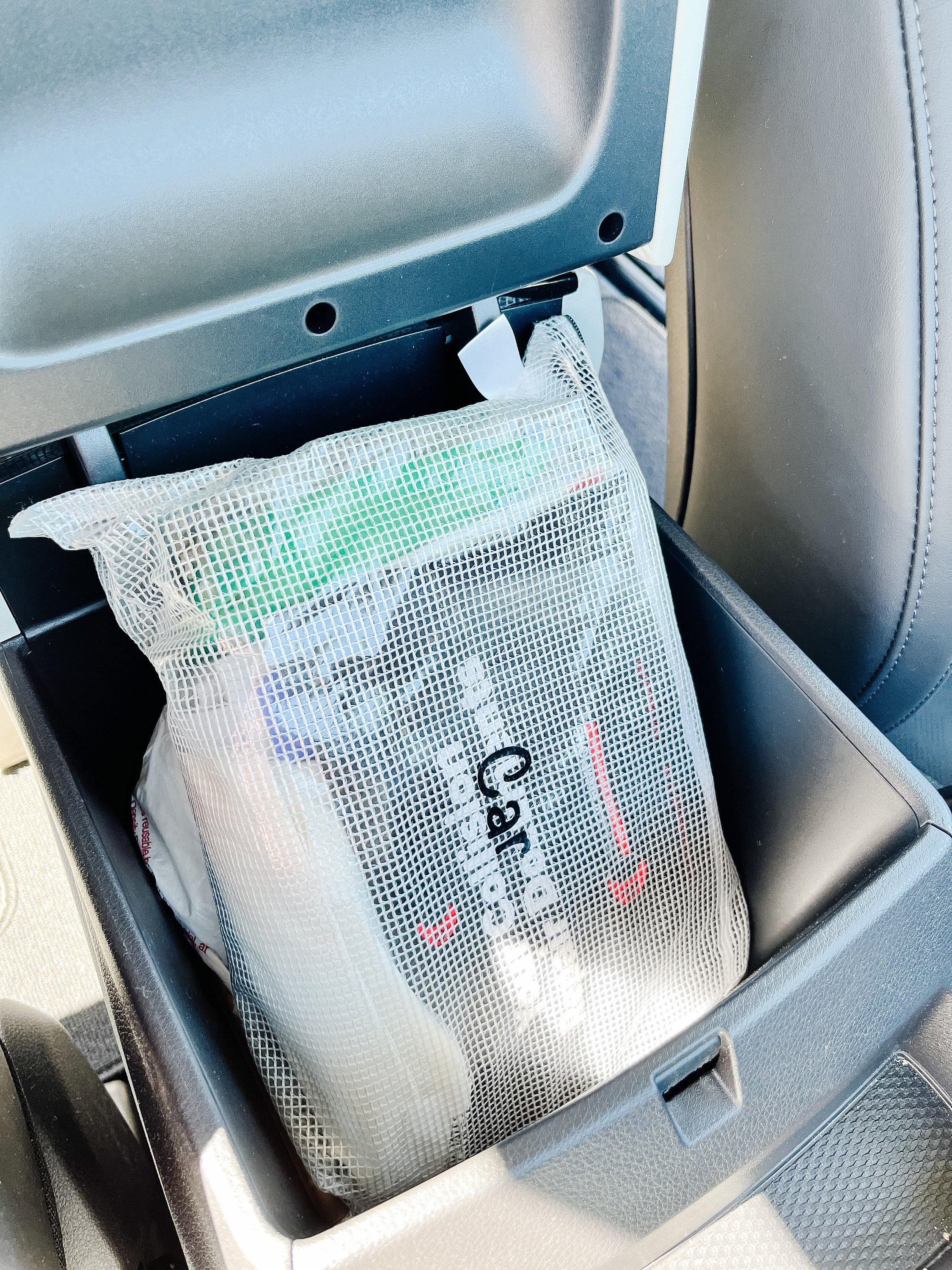 A soft diaper caddy/organizer in the back seat
makes a great place to store toys. I keep it within my reach (and the kid's while climbing into the car). The toys are mostly soft toys, sticker books, etc. to keep things safe in the car, and I change them out periodically to keep things fresh. These toys STAY in the car when in rotation, because if you let them take them inside, they lose their mystery and excitement. The one I use was a baby shower gift, but
here
is a similar one that comes in two size options.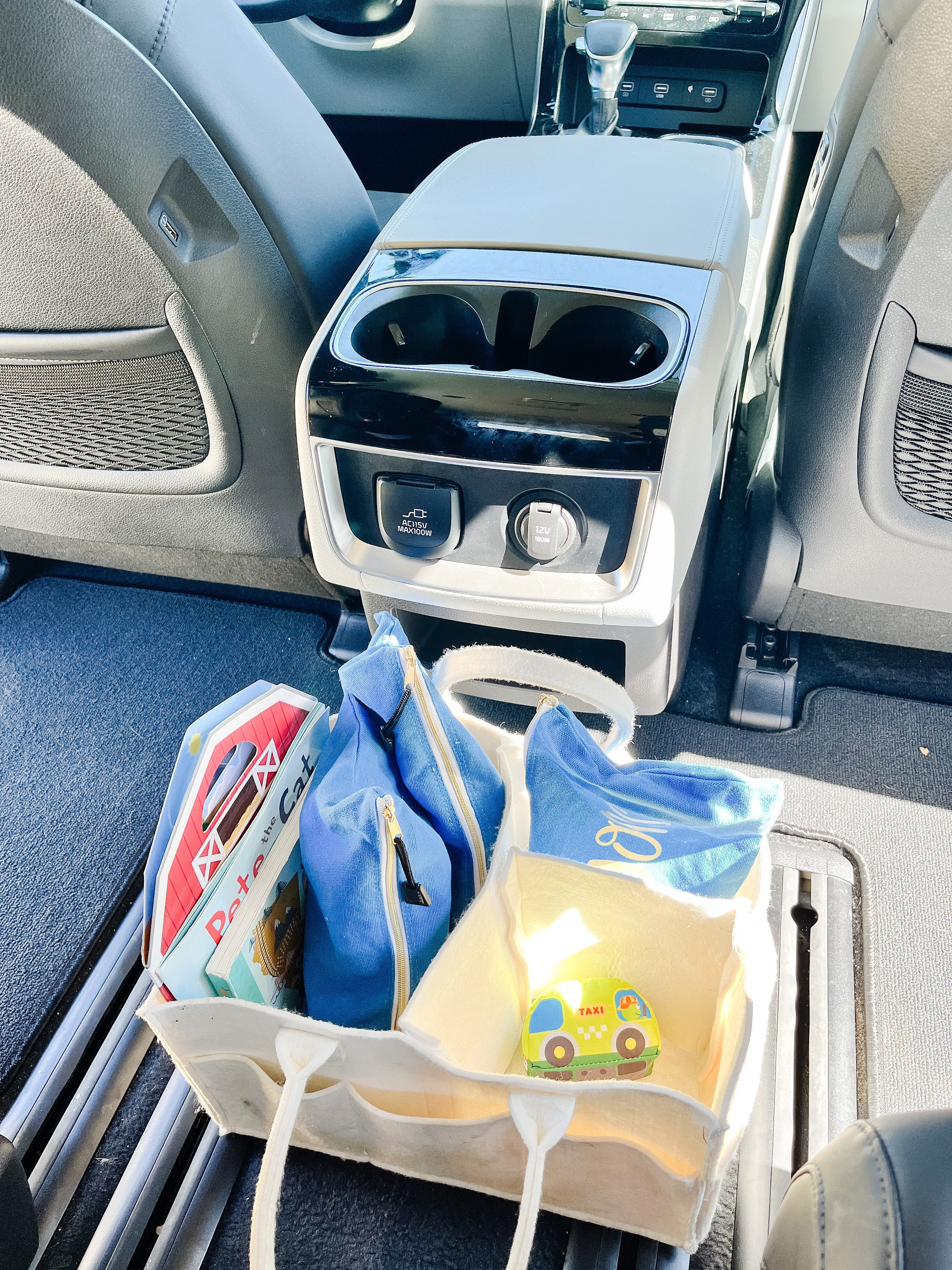 A
small vacuum
to quickly deal with crumbs and beach sand. It charges in my car's USB outlet so I don't have to worry about taking it inside to charge or changing batteries. It also doubles as a toy that entertains the kids while trapped in the car at a vet appointment;)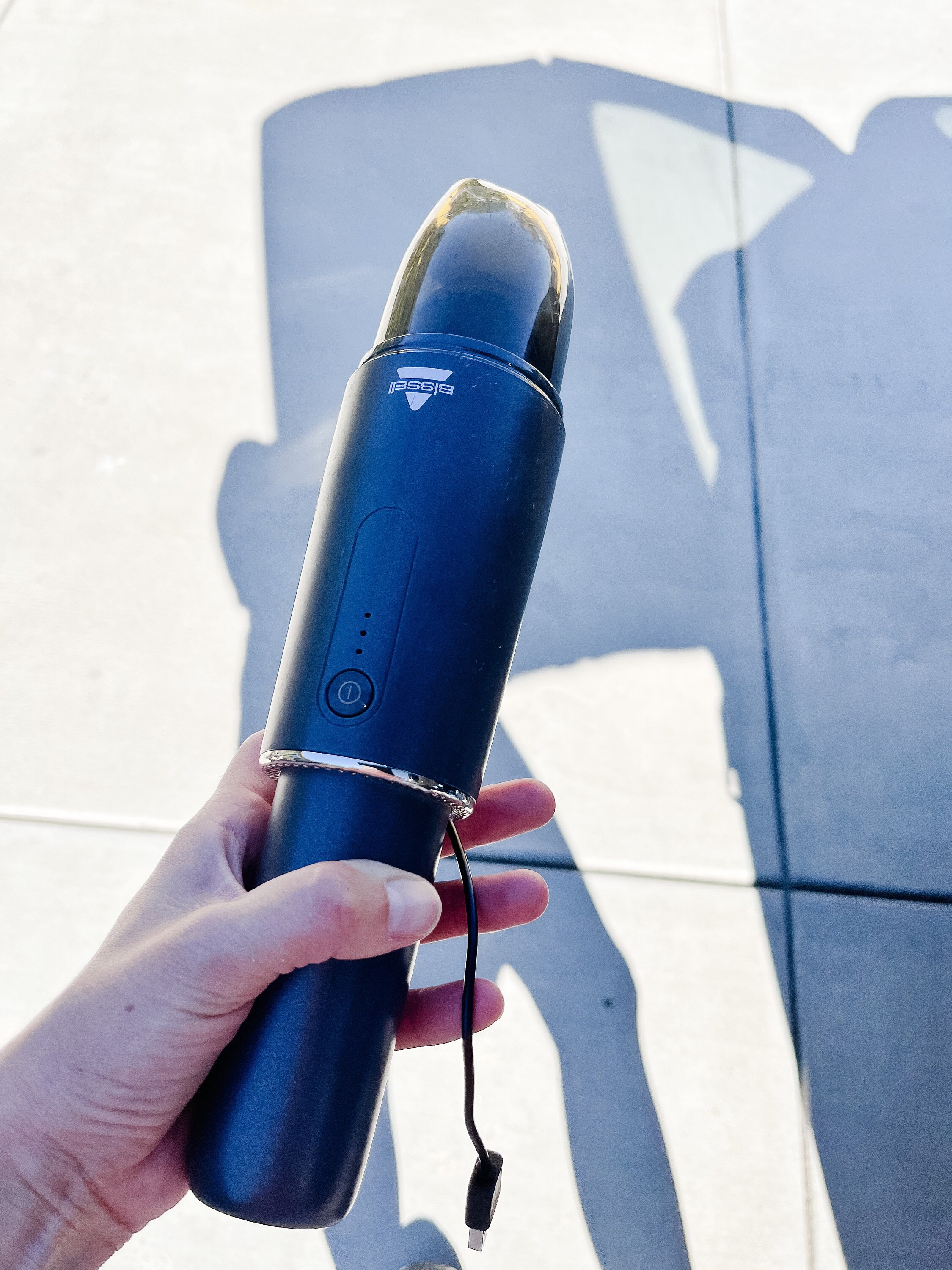 A designated area for
trash
that also locks onto your seat so it isn't a projectile risk in a crash. I used to stick trash in my side door to periodically empty, but this is a much better option - especially since my toddlers also know to put trash there. Just make sure you check it for random toys before you dump it (toddlers do weird things).
If you are looking for some
car safe toys
to minimize projectile risk in a crash, here are some we love: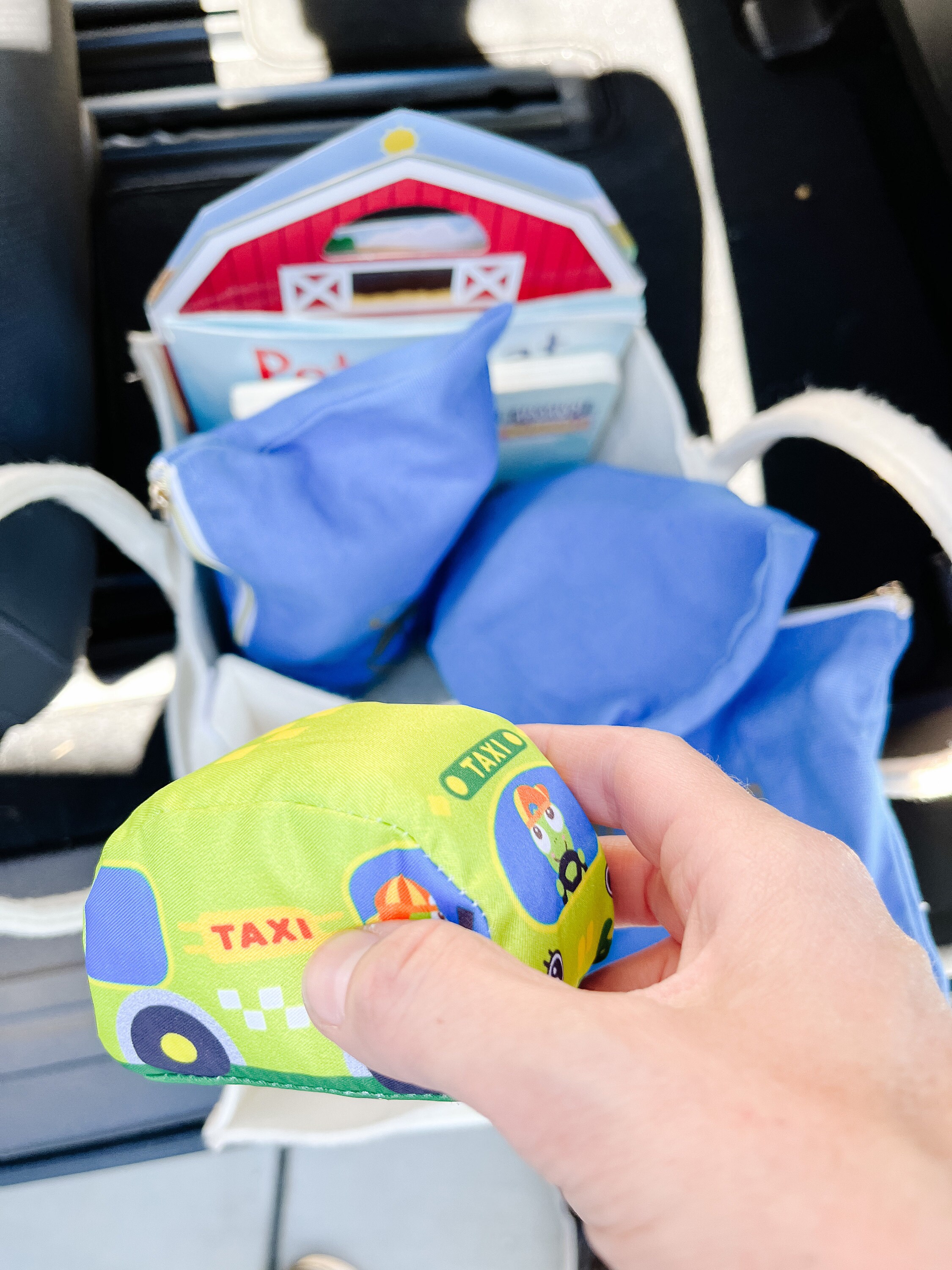 I realize having older kids with sports, etc. presents entirely different issues in terms of keeping stuff organized, but this is what works for my family at the current stage we are in. I hope it can help you in some way, too!